School Tours
We are delighted that you have chosen to research our school and we extend a very warm welcome to you and your family. Whether your child is starting Nursery or Reception or moving school, it is a big step in a child's life and we aim to help you with your choice of school as much as we can.
Here at Woodheys Primary School we follow the Trafford Local Authority Admissions procedures. Prior to the admissions deadline, we host a number of open afternoons for prospective parents to get a feel for our school. Our next school tour is scheduled for Monday 9th January at 4.30pm. This tour will be focusing on prospective Nursery and Reception parents/carers. We would love to meet you in person and show you around our school and share some of the wonderful opportunities we provide for our children at Woodheys. Please telephone our school office on 0161 9734478 to be added on to our school tour.
In the meantime, we are trying to make choosing your new school as supportive as possible, and still provide you with all the information you need. Click on this link to be taken to the front page of our website where you can explore our school information further. You may also want to look at our Nursery and Reception pages to gain a better understanding of what we offer our children and parents/carers at Woodheys Primary School.

To find out a little more about how admissions work, please click on this link!
To apply for a place at Woodheys nursery, please click on this link!
Should you have any questions or queries please telephone our school office or email us via our school admin email address: admin@woodheysprimaryschool.co.uk.

We look forward to meeting you soon and really hope to welcome you to our Woodheys community!
What do our current parents say?
The below quotes have been gathered from our recent start of year EYFS parent questionnaire. We are delighted to confirm that 100% of parents said that they would recommend us to other prospective parents!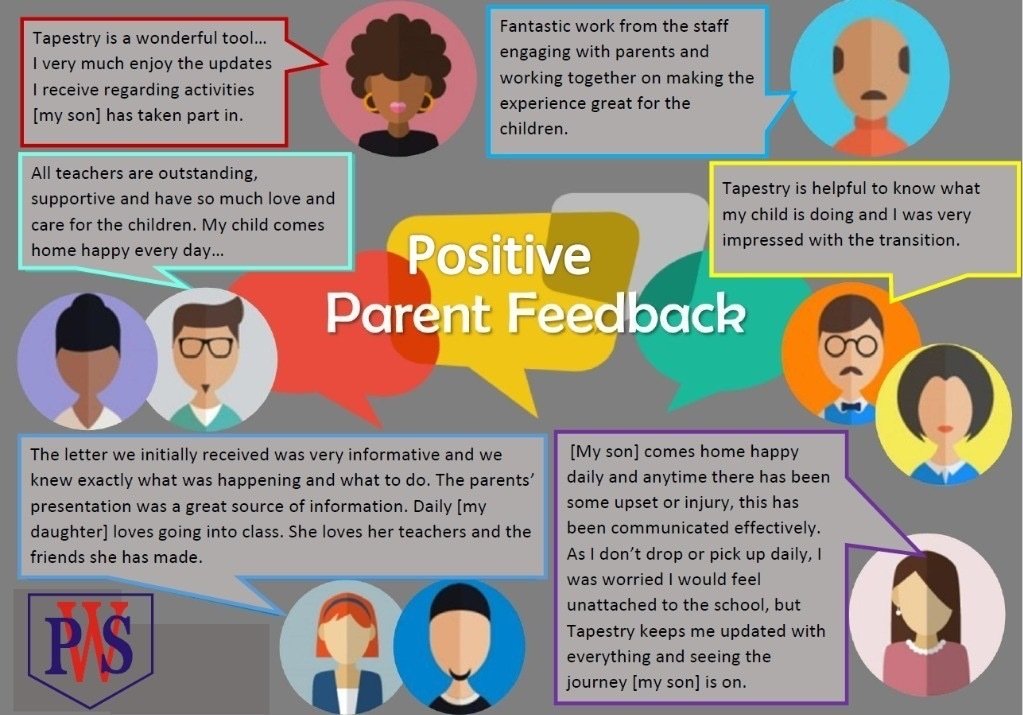 How can you help your child prepare for school?
Starting school is an exciting time for young children and their parents. It can be a daunting time, too. But with a little preparation and encouragement, most children will settle in easily at school. You may find the following website links helpful:
Pacey - Professional Association for Childcare and Early Years (Parent Section)
BBC Tiny Happy People - Your Words Build their World
To help guide you a little further on what you can do, please read the below document: