No act of kindness, no matter how small, is ever wasted.
Summer Term 1
Homework 20.05.22
We just wanted to congratulate all the children and how well they did in the class auditions, we are very proud of everyone. We would ask that the children continue to practise the words for the songs for the class assemblies.
Spellings
Whilst learning about WW2 it has come to our attention that the children's understanding of the rule for plurals of a word ending in 'y' to be replaced with 'ies' needed extra practise. Please find the words attached below. The children will be tested on the plural words
Homework 13.05.22
We are excited to announce that we are holding auditions for our class assembly next Wednesday 18th May at 9am. Please find attached the audition script, which has also been sent home with the children. There will be a class assembly by each Year 4 class dates will be sent shortly, these will be in Summer Term 2. We have explained to the children that they are welcome to audition only if they wish to. There is a variety of parts and responsibilities to help with the performance, every child will be given the opportunity to take part.
Year 4 WW2 Assembly Audition script.docx
Spellings
The spelling test focus this week is WW2 vocabulary.
Homework – 06/05/22
History
The children have shown so much enthusiasm about WWII so far, it has been so much fun to teach.
This week, we would like the children to find out about air raid shelters as in the next few weeks we will be imagining what it would be like to have lived through an air raid.
The children can show what they have learnt in a variety of ways.
Make their own model of an air raid shelter (you may need longer than one weekend to do this, so we don't mind if it is not in next week)
Make a booklet or power point about different kinds of air raid shelters.
Find some images or photographs of some shelters.

Draw your own picture of an air raid shelter.
This is to be completed by Wednesday 25th May, 2022
Spellings
Welcome back Everyone, we hope you all had a lovely break! We certainly have enjoyed hearing all your stories.
Homework 29/04/22
This half term in Art we will be looking at the work of L.S.Lowry. We would like you to research about the artist and record five facts about Lowry in your books.
We have attached a PowerPoint on the Year 4 Webpage which you can use to source facts about Lowry.
Spellings
Spring Term 2
Homework 08/04/22
A wonderful half term everybody, thank you for all your hard work, now time for a well deserved rest.
Just a couple of things to keep you busy whilst we are away from school.
Spellings - please continue to practise the statutory spellings for a knowledge check on Monday 25th April, these can be found further down our page.
Reading challenge - we would like you to take the opportunity to read a book of your choice and to write a review about it. You could choose one of the recommended Year 3 & 4 reading books, you can access the list via this link: https://schoolreadinglist.co.uk/reading-lists-for-ks2-school-pupils/reading-list-for-year-3-pupils-ks2-age-7-8/
Remember to keep practising those times tables!
Homework 01/04/22
Science
This half term in Science, we have been learning about 'States of matter'. We have acted as particles to show what makes something a solid, a liquid or a gas. See what you can explain to your grown-ups about what you understand.
Can you sort everyday objects into the table?
Spellings
Homework 25.03.22
Geography
In Year 4, the children are expected to known the answers to the following questions to build their geographical knowledge, please have a practice of these at home.
Sticky knowledge
Answer these questions in your book
Can you name the 7 continents of the world?
What are the eight compass point directions?
Can you name six cities in the UK?
Can you name the capital cities of the countries in the United Kingdom?
What is the UK's highest mountain?
Can you name six countries in Europe?
Spellings
This week we are revising words that have the prefix 'anti'.
Homework 04.03.22
English
Continuing our celebrations for the 25th Celebration of World Book Day, we are asking you to take part in the KS2 Book Bonanza Quiz, you can research to find the answers that you may not already know. Good luck!
Take the following link: World Book Day: Book Bonanza Quiz KS2 - World Book Day
Spellings
Homework 25.02.22
A great start to the new term, well done everyone! Thank you to those children who have brought in or sent via e-mail their 500 word entries. Remember the deadline is Friday 4th March.
Maths
In preparation for the times tables test in the summer term you can have a practice on this website.
https://www.timestables.co.uk/multiplication-tables-check/
This week we have set up a battle between the to Year 4 classes. Please login and support your class.
Spellings
Spring Term 1
Homework 11.04.22
A big thank you to all of Year 4, you've impressed us with all your hard work. We wish you all a well deserved half term break!
Maths
In preparation for the times tables test in the summer term you can have a practice on this website.
https://www.timestables.co.uk/multiplication-tables-check/
English
We have been invited to take part in the Trafford 500 word competition, this is your opportunity to show off your writing skills.
Here are the rules:
It has to be FICTION
It has to be typed
It has to be less than 500 words long
Every writer is to use this image as a stimulus for their writing.
Good luck writers, we're really looking forward to reading what you create!
Please can these reach us by Friday 4th March.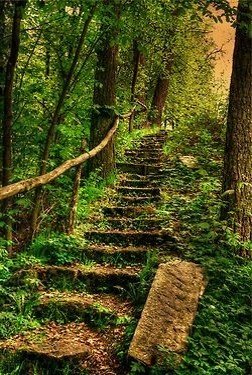 Spellings
This week we have personalised our spelling test to support the children with their spelling. These words have been taken from the Y3/4 statutory spelling list.
| | | |
| --- | --- | --- |
| learn | occasion | possible |
| library | often | probably |
| minute | opposite | promise |
| mention | particularly | question |
Now take each of the spellings and create a sentence.
1.) I like to learn about History.
2.) I particularly enjoyed your story.
Homework 04.02.22
Millions of people will be celebrating Chinese New Year, also known as Lunar New Year, at the start of February.
It is one of the biggest events of the year for many East and South East Asian people and it will be marked by communities all over the world.
People will eat lots of food, enjoy fireworks, wear special clothes and hang red lanterns to mark the occasion.
This year the celebration will begin on 1 February. The reason the New Year falls at this time is because it marks the start of the lunar New Year, which is when there is the start of a new moon.
Your task is to research this special event a little further and write an informative paragraph detailing the events that will take place during this time.
You can visit: https://www.bbc.co.uk/newsround/38668427
Alternatively you could design a Happy Chinese New Year card featuring a tiger as this is the allocated animal for this year.
Spellings
Homework 28.01.22
We have thoroughly enjoyed working with you on our Julia Donaldson project. We have discussed how successfully Julia Donaldson has created a variety of characters for her books and now it is your turn.
Your task is to create your own main character in the style of Julia Donaldson. Consider the name of the character, which will be the name of the book. Create your own book cover design.
Spellings
Homework 21.01.22
This week we are focusing on homophones, they often catch you out, so take the opportunity to practise these.
Activity sheet
Spellings
Homework 14.01.22
This half term, the children will be learning about 'Electricity' as their science topic. Safety with electricity is vitally important. Please can you research tips for keeping safe. You can present the information in a way of your choice (e.g. video, an information text, poster, booklet, PowerPoint, song….)
Spellings
Autumn Term 2
Homework 17.12.21
As we now reach the end of the half term, we wish you all a wonderful Christmas break and wish you plenty of happiness with your families.
We would like the children to practise the statutory Year 3/4 spellings that are in their Home Learning books, also the children can login to TTRockstars to practise timestables. Please can we encourage the children to read just a little each day, where possible.
Homework 10.12.1
This week we had the pleasure of watching Nursery and Reception perform their Christmas Nativity. We all thoroughly enjoyed being entertained by them all. Your task is to write them a short message to congratulate them on their performance. We are going to make a gigantic card for them that will display all our messages inside. You could also do an illustration for the front of the card.
Here is an example:
To Nursery and Reception,
Thank you for inviting us to your Christmas Nativity performance, I really enjoyed the songs and seeing you all enjoy yourselves. I particularly liked the dances, you looked like you were having fun.
Well done everyone!
Love from Mrs da Rocha
Homework 03.12.21
This week as we are starting to get ready for the Christmas Season, we wanted to hear from you about your favourite Christmas themed book or poem. Next Friday, we're going to ask you to share this with the class, if you have a copy of the book, please bring it into school. We would ask that you think about reasons why you like the book/poem to share with the class.
Spellings
This week we have focused on practising spellings that use the suffixes 'ed' and 'ing'
Orange spellers are focuses on looking at verbs in the past tense.
Homework 25.11.21
In Geography, we are learning about how Sale has changed over time and will be looking at planned changes for the future. Your task is to research and gather information about these planned changes. You can record your findings in a way that suits you.
Here are some links where you can find the proposed plans.
https://www.placenorthwest.co.uk/news/kick-off-for-70m-sale-revamp/
https://www.manchestereveningnews.co.uk/news/greater-manchester-news/massive-70m-plans-overhaul-sale-15979448
Consider what impact this will have on Sale.
Spellings
This week we have focused on practising spellings that use the suffixes 'ed' and 'ing'.
Orange spellers are focuses on looking at irregular past tense verbs.
Homework 19.11.21
This week has been Anti-Bullying Week where we have supported 'Let kindness, fuel kindness'. For homework there is a reading comprehension attached, the children already have a copy in their 'Home Learning' books.
antibullying-week-2021-differentiated-reading-comprehension.pdf
Spellings
This week we have personalised our spelling test to support the children with their journalistic writing. Notice that many of the words focus on double consonant spellings.
| | | |
| --- | --- | --- |
| Horrified | Innocent | Destruction |
| Terrified | Annoying | Destroyed |
| Witnesses | Dragging | Devastated |
| Discussed | Collapsed | Devastation |
Homework 12.11.21
Next week is Road Safety Week, we would like you to create a Road Safety Poster that we can display in our classroom. You can draw it or create one of your own using your computing skills.
Road Safety Heroes is the theme for this year's Road Safety Week. The theme celebrates the heroic work of those who keep our roads safe and who look after people affected by road accidents. You could use this theme as a focus for your poster.
Spellings
11.10 ei eigh ey sounding a.doc
Homework 05.11.21
This term we will be learning about journalistic writing. Your task is to gather a range of headlines and an article or two. We would suggest that you gather these examples from newspapers at home or you could visit BBC Newsround https://www.bbc.co.uk/newsround alternatively you could visit the First News website https://subscribe.firstnews.co.uk/the-newspaper/ or you could try the Twinkl newsroom https://www.twinkl.co.uk/newsroom.
Spellings
This week we are looking at the prefixes; in, im, ir ,il
A prefix is a letter or letters added to the start of a word to change its meaning.
The prefixes 'in','im', 'ir' and 'il' have Latin roots and mean 'not' or 'the opposite of'.
Most prefixes are added to the beginning of root words without any change in spelling.
| | | | |
| --- | --- | --- | --- |
| inactive | immature | irrational | illegible |
| incredible | immobile | irregular | illogical |
| incapable | impossible | irresistible | illegal |
| inaccurate | impatient | irresponsible | illiterate |
| | impolite | | |
Homework 21.10.21
We just wanted to take this opportunity to let all the children know how proud we are of them. They have all worked so hard and all deserve a well-deserved break during half term.
In our history topic, the Romans, we have begun to learn about what the Romans brought to Britain. We have already found the following:
Brick, cement and stone buildings (some with heating)
Sewage systems
Long straight roads using concrete to link cities
Animals (rabbits, chickens, squirrels)
Religion – Temples for the gods and later Christianity
Written language – Latin
Measures – miles, yards, feet and inches
Clocks, coins, numerals
Markets, commerce and lots more.
Your task is to choose one or more of the things on the list and research further about them. You can simply record what you find in your home learning book or present it in a different way.
Spellings
This half term we would like the children to focus on the Year 3/4 statutory spellings and we will choose a selection of them to be tested on the first week back. Friday 5th November. These spellings are on the Year 4 website page and a copy is in the Home Learning books.
Spelling-List-Years-3-And-4-Word-Mat.pdf
Homework 08.10.21
All of year 4 are working so hard and making us so incredibly proud, keep up the good work! We have also started to see some of the children's work completing the science project this week, we are really looking forward to sharing these altogether. What an amazing start to the school year!
Please find attached the homework for this week.
Homework 01.10.21
We have had plenty to celebrate this week in Year 4, the children have continued to impress us with their positive attitude and commitment to doing their very best. Please find attached the homework for this week.
Homework 24.09.21
Another very productive week in Year 4, we have been so impressed with all the children as they have been working so hard.
In Science, our topic is 'Animals and their Habitats' we would like to set you the challenge to research a topic that answers this question;
What impact do humans have on the habitats/environments of wildlife around the world?
This could be a research project on the crisis caused by plastics in our oceans, the Amazon rainforest, low levels of orangutans in Borneo or something completely different. This could be presented as a PowerPoint, poster, and booklet, piece of art work, a written report or a presentation. We are really excited about this mini project that we are setting for homework and look forward to seeing what you produce.
We would like the completed work by Friday 15th October.
Spellings
Please find attached the spellings for 4DB
Here are the spellings for 4C
Meet the Year Four Team
Images to follow
Please find attached the Year 4 Long Term Plan.
Spellings
Please find attached the spellings which the children are expected to know by the end of the school year.
Maths and English Objectives, these attachments details the skills that are to be covered in Year 4.
Reminders
Reading records and books - Everyday
PE Kits - Every Monday and Wednesday.
Homework - To be brought into school each Friday.
Spellings and Timetables - Fridays.
At Woodheys we want to share as much as possible with parents and with this new app we hope to keep you up to date with your child's learning.
Turn on notifications and you can see what is happening in the classroom as it is happening!

If you have more than one child - no problem!! You can subscribe to as may Woodheys channels as you want.

You will receive regular posts each week on some of the exciting events and learning that take place at Woodheys. This will replace the year group pages on the website.
Question stems for reading