If your child is self-isolating please see the home learning tasks below. If you have any questions email keystage1@woodheysprimaryschool.co.uk and we will try and get back to you asap! :)
| Name | |
| --- | --- |
| 3D-Shape-Vocabulary-Word-Mat.pdf | Download |
| Adjectives-Adverbs-Nouns-and-Verbs.pdf | Download |
| Book-Review-writing-frame.pdf | Download |
| Character description and drawing tasks.doc | Download |
| Common-Exception-Words-Years-1-and-2-Word-Mat.pdf | Download |
| Conjunctions-Word-Mat.pdf | Download |
| Letter Formation - cursive.pdf | Download |
| Letter-Formation-A-Z.pdf | Download |
| news writing.doc | Download |
Showing 1-9 of 9
Times Tables Rock Stars Information Letter
Please join Parent Hub...see information below. Join the Year 2 and KS1 Events channels.
Welcome to Year 2! Class 2P and Class 2R *Miss Paphitis and Miss Rowles*
Welcome to Year 2
We would like to tell you all about Year 2 and the exciting things we do. This year we will be using Parenthub to update you and keep everyone informed of the exciting things Year 2 have been doing. Parenthub will be launched after half term so for the time being we will be using twitter and the monthly newsletter to share our learning.
Meet the Year 2 Staff Team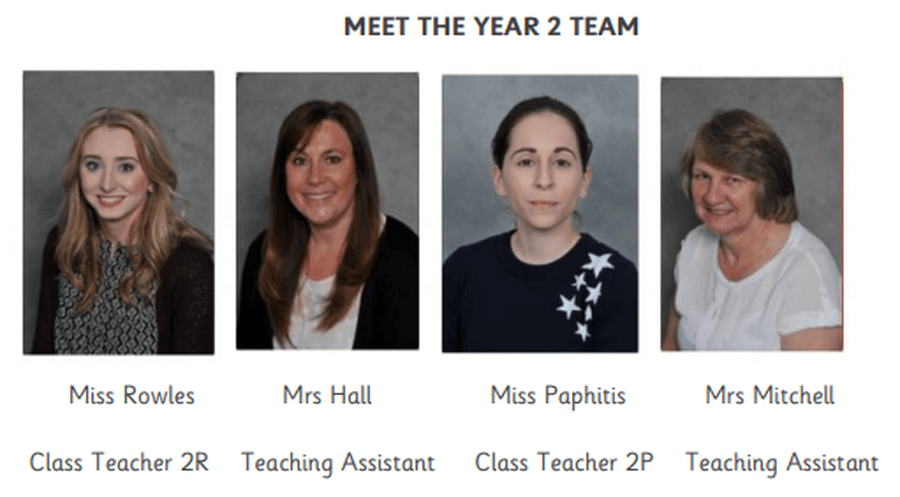 School Calculation Policy - Please see the objectives covered by Year 2.
At Woodheys we want to share as much as possible with parents and with this new app we hope to keep you up to date with your child' learning.
Turn on notifications and you can see what is happening in the classroom as it is happening!

If you have more than one child - no problem!! You can subscribe to as may Woodheys channels as you want.

You will receive regular posts each week on some of the exciting events and learning that take place at Woodheys. This will replace the year group pages on the website.